If you are looking to connect with us, visit our Office Hours page, where you can use our Calendly links to schedule office hours appointments with us!
Co-Chairs
External Affairs Coordinator
Sophia Lee-Park (she/her/hers) | email: codecomm2@as.ucsb.edu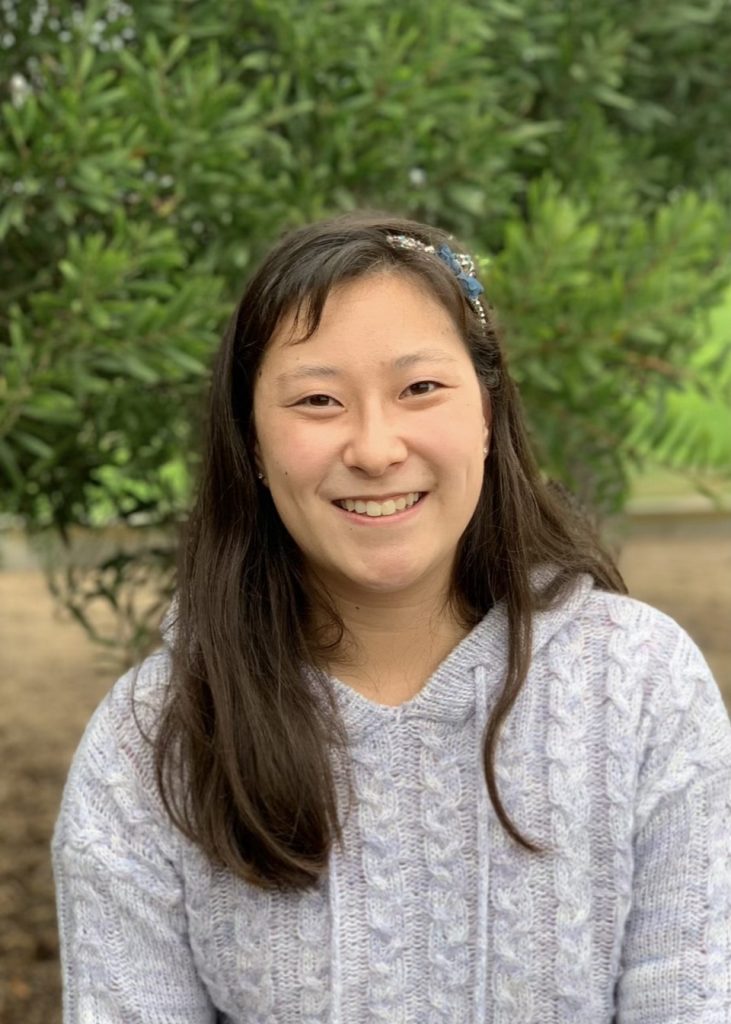 Sophia Lee-Park (she/her) is a fourth-year student at the University of California, Santa Barbara pursuing her B.A. in Sociology and a minor in Education Studies. As a lifelong disability advocate and a local to Santa Barbara, Sophia has been the Chair and a Co-Chair for CODE since the summer of 2019. She hopes to develop lasting education strategies to help UCSB achieve its universal accessibility and inclusivity goals. She believes that each individual deserves to be perceived and treated as a human being with a unique story, potential, wisdom, and dignity.
Outside of CODE, she works as the first accessibility advocate and one of the community engagement interns for the IV Community Services District (IVCSD). She is also an undergraduate representative for the UCSA Advisory Workgroup for Students with Disabilities and a representative of the AS Internal Affairs Student at Large.
Internal Affairs Coordinator
Jay Shreedhar (he/him/his) | email: codecomm1@as.ucsb.edu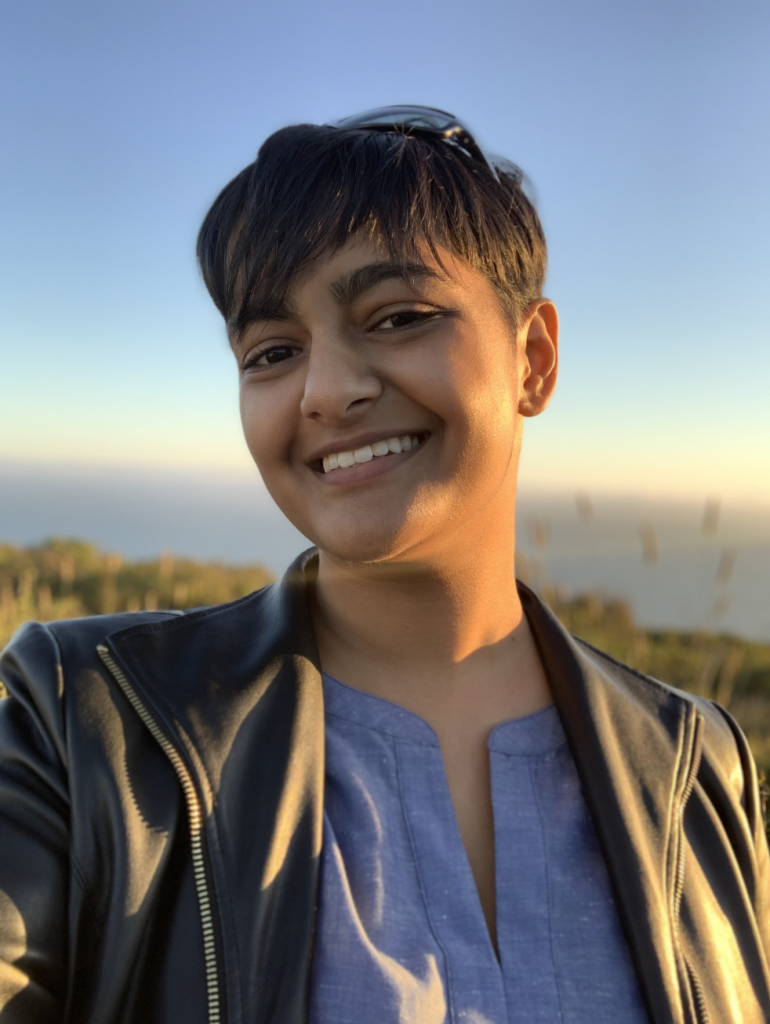 Jay Shreedhar (he/him/his) is a fourth-year Statistics and Data Science major at the University of California, Santa Barbara. Jay is deeply passionate about furthering equity and inclusion for all disadvantaged populations, especially those at the intersections of various marginalizations. His lived experiences and struggles with accessing accommodations at UCSB have shaped his desire to focus on facilitating rapid, material, and systemic change for disabled students and faculty, especially those who are queer, trans, and/or people of color. He is committed to breaking down the institutional and administrative barriers preventing the improvement of accessibility services and disability accommodations at UCSB.

Board Members

Gender and Sexual Equity Outreach Coordinator
Moth Strelow (they/them) | email: code.gse@as.ucsb.edu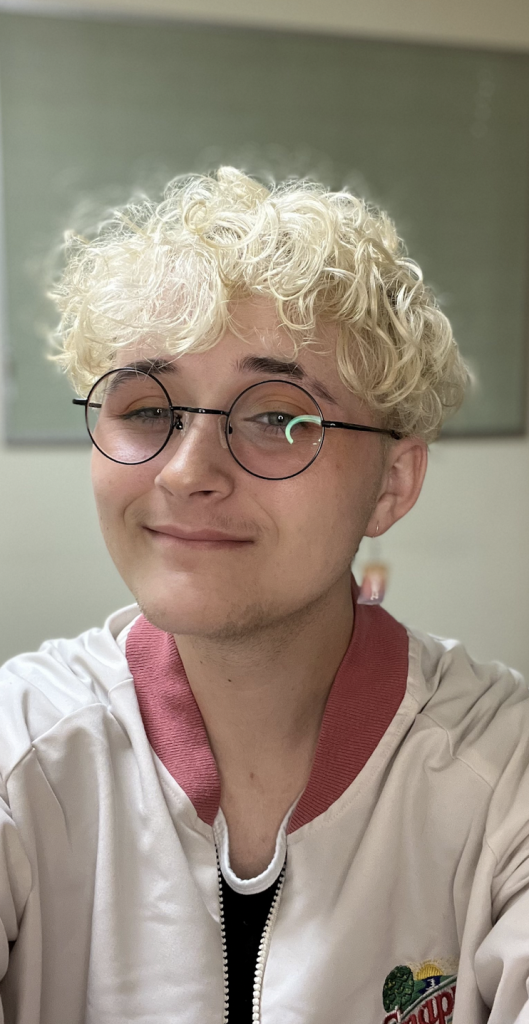 Moth Strelow (they/them) is an incoming 3rd year transfer student from a small community college in Northern California. They are a Film and Media Studies major at University of California, Santa Barbara. They are greatly invested in the further development of equitable resources and community support for all marginalized identities, and believe that the support of disabled individuals is needed at the backbone of any movement. They work constantly to challenge the perception of disabled individuals at large, but particularly in the context of queer spaces, as they themselves exist as a visibly queer individual. They have dedicated themselves to educating, spreading awareness, and supporting others as they work to dismantle the ableist structure of our current society.
Their lived experience as a queer, low-income, and mixed person has greatly informed their efforts to foster outreach to those community. They want to help to change the narrative of being disabled; in the eyes of able-bodied people, yes, but also for disabled people as well. Fostering an environment of curiosity, self-love, and confidence is the key to moving the disabled community forward in their own opinion.
---
Racial Justice Outreach Coordinator
Cindy E. Sanchez (she/they) | email: code.racialjustice@as.ucsb.edu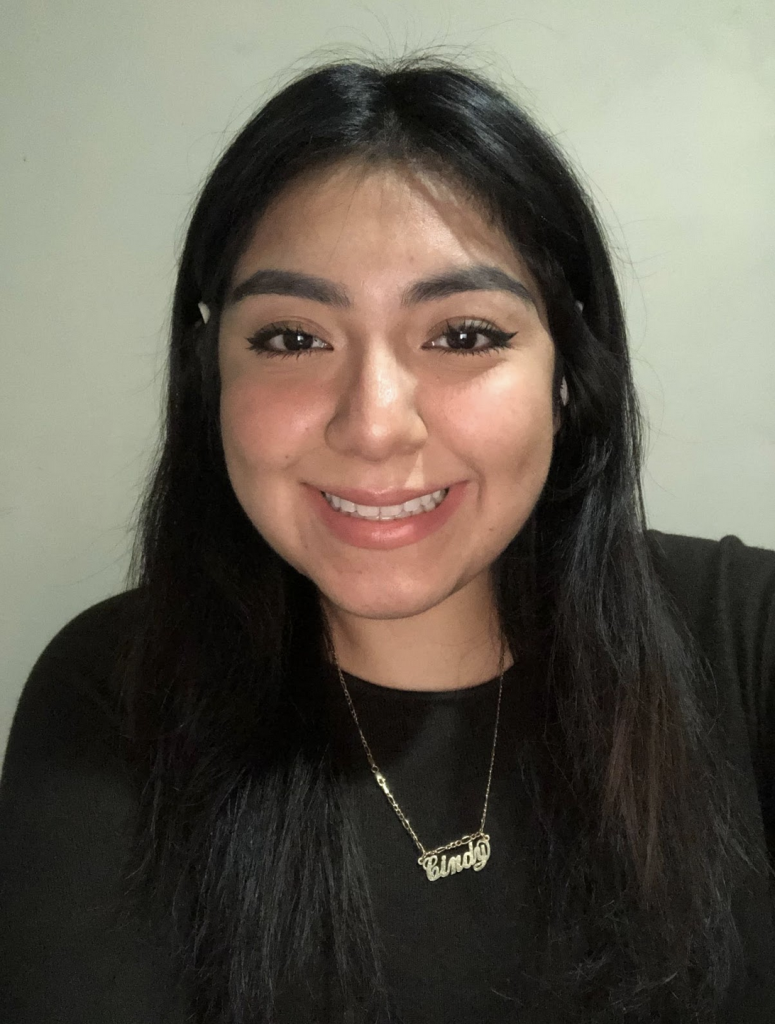 Cindy Esperanza Sanchez (She/They) is a 5th year senior and transfer student majoring in Chicanx Studies and Spanish Studies at the University of California, Santa Barbara. Cindy is passionate about critical disability social justice and focuses most of their work on deconstructing and challenging ableism in Latine and youth-oriented spaces. They take an intersectional approach and center low income, gendered and racialized bodies when navigating ableist politics. Not only through research but through experiential knowledge, they have become passionate about creating structural change, cultivating community, and healing oneself through self-love, art, and conversations.
Cindy is committed to fight against discriminatory policy and interpersonal prejudice alongside their community no matter what.
---
Basic Needs Accessibility Coordinator
Aitana Garland (she/her) | email: code.bnac@as.ucsb.edu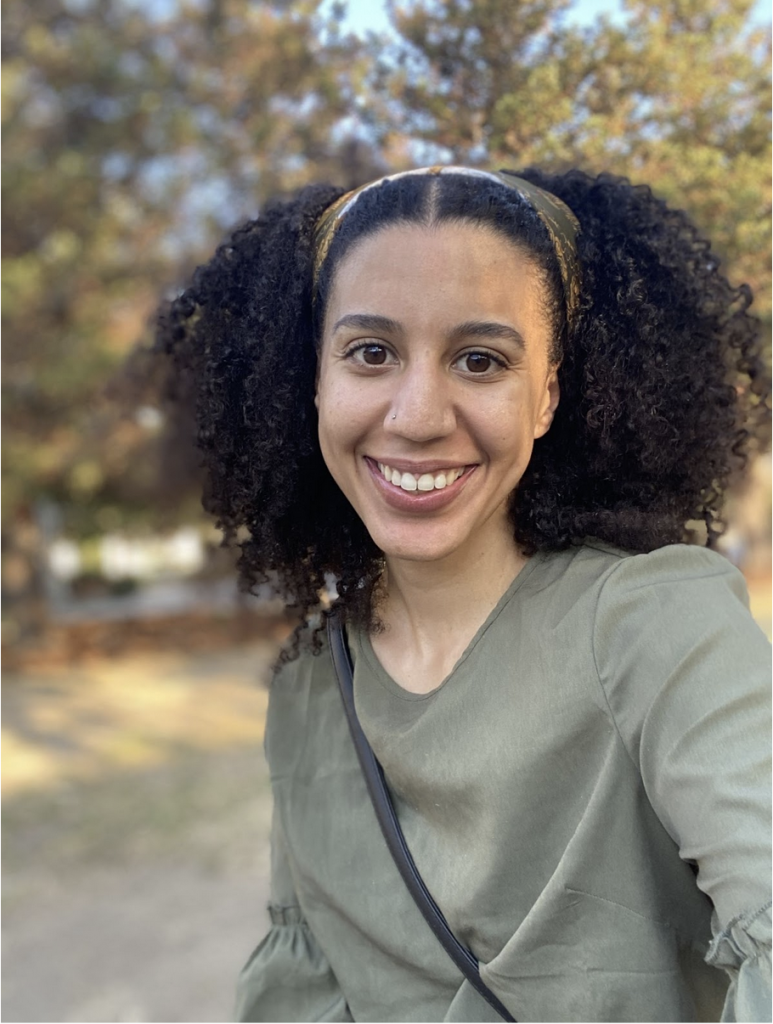 Aitana Garland (she/her) is a 5th year junior majoring in Linguistics at the University of California, Santa Barbara. She currently holds the inaugural Basic Needs Accessibility Liaison position, through which she hopes to use her struggles and experiences navigating secondary education as a 1st-gen, Black-Hispanic disabled individual into equitable, innovative, and long-lasting structural change. At the core of her passion for Disability Justice is a wish for the people around her—specially marginalized disabled bodies in PWIs— to feel safe, empowered, and understood in their own skin by offering them the tools necessary in their own self-advocacy journeys.
Aitana's understanding of Disability Justice acknowledges disabled people often prefer different labels, have varying lived experiences, and navigate multiple layers of identity and socio-cultural realities on a daily basis. As such, she hopes that her role at CODE establishes a precedent for basic needs accessibility and distribution that highlights such complexities, champions Universal Access and validates disabled folk voices, as well as their individual and collective authenticity.
---
Disability Community Public Relations Officer
Yasmine Hirech (she/her) | email: code.pr@as.ucsb.edu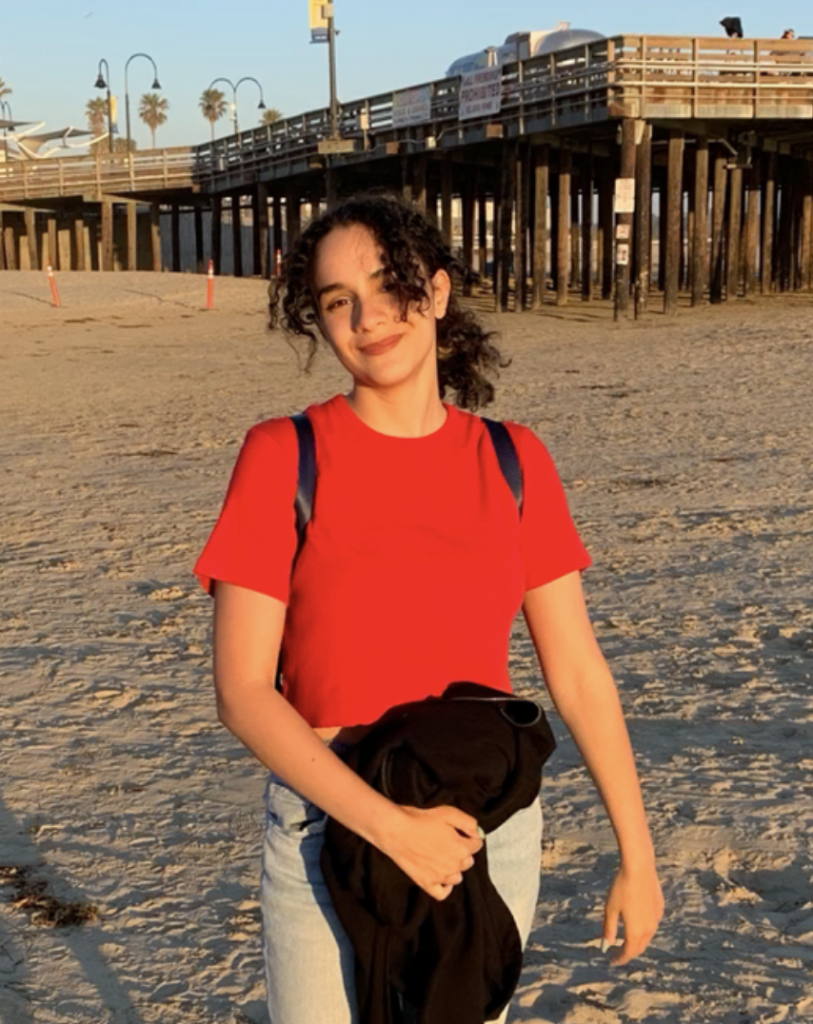 Yasmine Hirech (she/her) is a second year at the University of California, Santa Barbara taking a pre-law path with a major in History of Public Policy and Law. In her role, she hopes to provide easy access to resources and accommodations to meet her goal of helping her peers feel comfortable and safe asking for help. Through her own experiences, she also wants to celebrate intersectionality among the disabled community and listen to the vast experiences that come along with these separate and complex identities.
---
Programming and Marketing Director
Jiarun Lu (he/they) | email: code.promo@as.ucsb.edu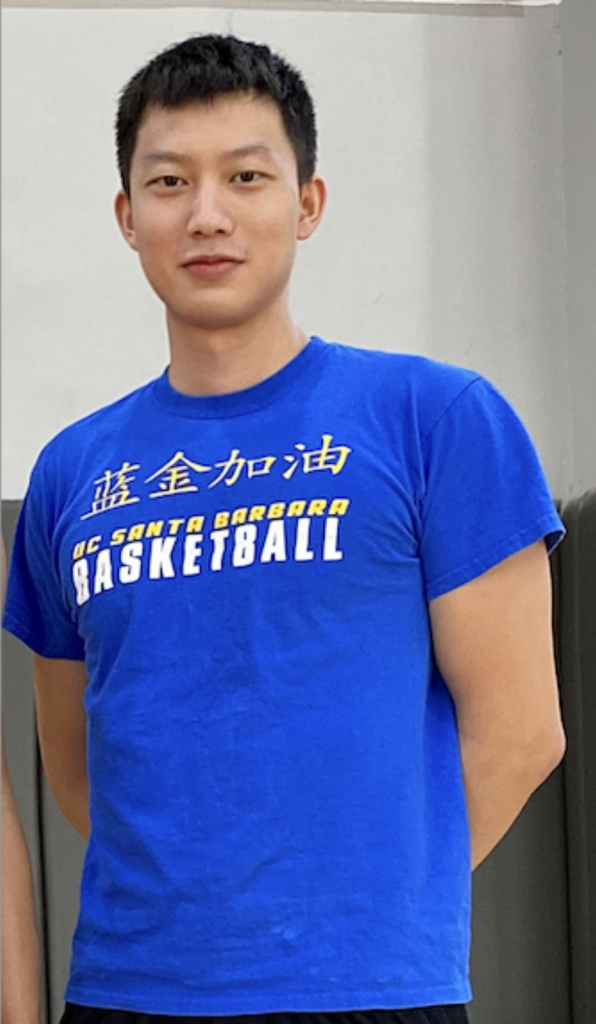 Jiarun Lu (he/they) is a fourth-year at the University of California, Santa Barbara, double majoring in Actuarial Science and Economics. In his role, he helps to promote all of the CODE outreach materials and platforms, updating and posting new events, and providing accessibility assistance to all disabled students. Using his lived experience as an active student with glaucoma, he strives to assist and empower more students like himself to access support in our college community and beyond. He is dedicated to listening to and comforting other disabled students of all abilities.
---
Disabled Students Program Liaison
Yao Yao Xiao (she/they) | email: code.dsp@as.ucsb.edu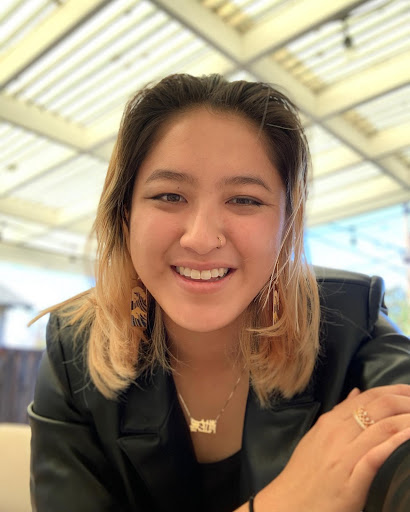 Yao Yao Xiao (she/they) is a second-year student currently majoring in biopsychology at the University of California, Santa Barbara. She is currently the Disabled Students Program Liaison for CODE and is a continual advocate for disability equity. She aims to break down harmful stereotypes of disability through educating the community and shifting the conversation to how accessibility can be designed for everyone. She can be found at the rec center, running around the beautiful Santa Barbara beaches, connecting with the LGBTQ+ community, or photographing our peers — empowering them to embrace their vulnerabilities.
With CODE, she hopes to facilitate a more connected relationship with DSP and serve students' needs by advocating for making resources more accessible.
---
Historian/Recording Officer
Meghna Chandrasekar (she/her/hers) | email: code.historian@as.ucsb.edu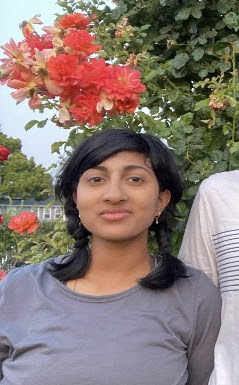 Meghna Chandrasekar (she/her) is a third-year student intending to major in biochemistry at the University of California, Santa Barbara. She is currently the historian of CODE and intends to organize all of the efforts of the Commission. By being a part of CODE, she hopes to learn more about disability justice and how to implement it at UCSB from her fellow passionate members, and help facilitate a space in which students feel comfortable embracing who they are. She strongly believes in self-love and that everyone should be able to love, accept and embrace every part of themselves, as well as others. Outside of CODE, she enjoys running, tutoring, and being in nature.
---
Senate Liaison
TBA
---
Advisor
TBA

If you are interested in contributing to CODE projects and events, please check out our Get Involved page!
You are also encouraged to meet with any of our Commissioners during our Office Hours. For general inquiries, email code@as.ucsb.edu.